We have over 30 years of combined HVAC service, Plumbing, Electrical, and installation experience. We have two locations: Long Beach Island, and Barnegat, NJ, and have operated here since 1999. Meet some of our Air Technical Services experts below!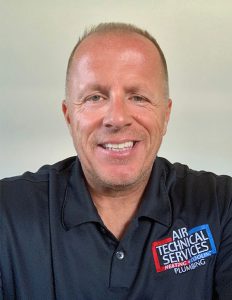 My career in the HVAC business started in 1994. I quickly grew to love every aspect of the field. I eventually worked my way up to partnership in a Monmouth County company and stayed there for twenty years. In 2017 I was presented with an opportunity to own my own business in my community and spend less time commuting. I sold my share to the company and purchased Air Technical Services. It has proved to be the best decision I've ever made as the extra time with my family has been priceless.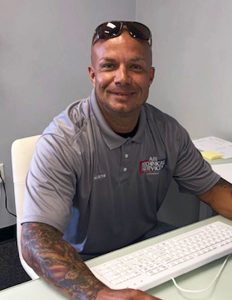 I started working with Ray 19 years ago and with Lisa 15 years ago. Together the three of us have a great work bond, which is key to running a successful business, along with the rest of the office and field staff. When I am not working, I'm spending time with my family and playing a lot of sports with my boys.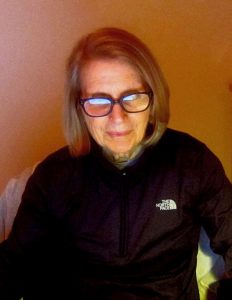 I began working with Ray Dietrich at Air Technical on April 1, 2019, but my history with Ray goes back to almost 2 decades. I cannot say enough about this fine man. He is super talented and honest, which makes this as good a working situation as I've ever had. If that was not enough, I am also teamed back up with Aaron Josa, our General Manager. I along with Aaron helped Ray build the most successful Heating & Cooling Company in Monmouth County prior to his purchase of Air Technical. And we look forward to making Air Technical even more successful and we are already on the way. For fun, I run six-plus miles every morning at sunrise with my amazing German Shepherd Olga.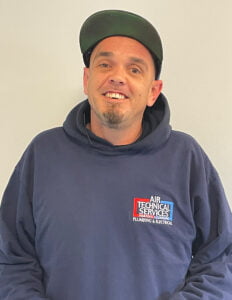 With over 20 years experience, James is an LBI local and knows the homes like they are his own. He is a seasoned service technician and is known for his thoroughness on the job. James always thrives on doing right by his customers.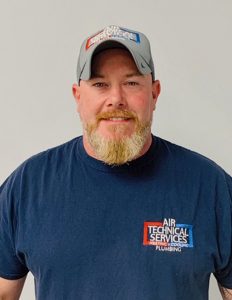 HVAC/R Service Technician
I've been with Air Technical services since early 2019. Air Tech provides a healthy work environment for its employees and amazing customer service. I've been working locally in the heating, air conditioning, and refrigeration industry for over twenty years. I'm an Army veteran and a family man. In my spare time, I enjoy freshwater fishing with my children in the local forests and lakes… GO COWBOYS!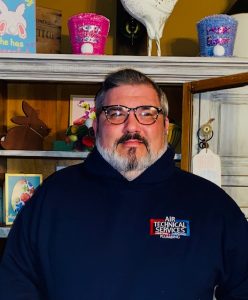 I began my journey with Air Technical Home Services in the summer of 2020. I soon realized that this is where I want to call home for the remainder of my career. I bring to the Air Technical family 20 years of residential and commercial HVAC-R experience. I pride myself on customer service and building the company Brand. In my spare time I am a passionate surf angler and family man.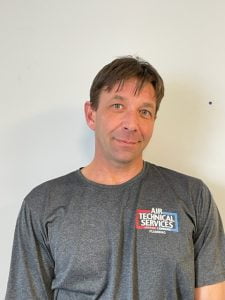 Plumbing Service Mechanic
I've been working with Ait Technical Home Services since May of 2021. It's an excellent working atmosphere and I feel a part of the team. I have been involved in all phases of plumbing for 22 years. In my free time I enjoy traveling, skiing, surfing and cruising on my waverunner.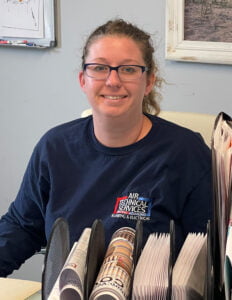 Originally from LBI, Natasha is a proud alumna of Southern Regional and holds a Bachelor's degree in Business/ Marketing from Stockton University. When she's not working hard, Natasha loves to spend time outdoors, taking her dogs for long walks on the beach and hiking to beautiful waterfalls.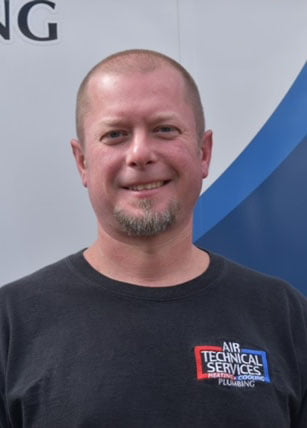 I started working at Air Technical Services in February 2020, but have been working with Ray for 9 years. Air Tech is a locally owned business with outstanding customer service. The company provides an excellent work environment with a wonderful family atmosphere. Hard work is recognized and appreciated. In my spare time I enjoy having laughs with friends and family, going to the beach with my children and just being outside.