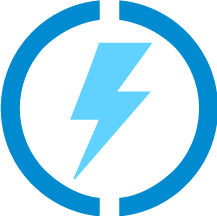 Our certified, experienced electricians are experienced specialists in Long Beach Island, NJ, Ocean County, and Monmouth County NJ with a focus on the repair of all kinds (and brands) of equipment, from appliances, generators, and electrical panels, smoke detectors, lighting, capacity upgrades and much more. We use state-of-the-art diagnostic tools to ensure quick and accurate repair of your electrical system.
Residential Electrical Services serving LBI, Jersey Shore, Ocean & Monmouth County NJ.
Our Electrical Services include:
Appliance Hook-Ups
Attic & exhaust fans
Back-up home generator systems
Capacity upgrades
Ceiling Fans
Generators
Electric design and construction
Electrical Panels
Electrical Repairs
Energy efficiency systems
Inspections
Lighting
Hot tubs
Indoor/outdoor lighting
Pool Hook Ups
Remodeling
Security lighting
Smoke Detectors
Surge & lightning protection
And More
Electrical Contractor
Whether you are building a brand-new beach home on LBI or commercial space in the Jersey Shore region or remodeling an existing home in Ocean County, you are going to need to get a professional, licensed and insured electrical contractor. At Air Technical Services all of our electricians are fully licensed and insured.
Electrical Repair Services
If you are a homeowner on LBI or the Jersey Shore, you know that there's nothing that detracts from your comfort more than when your electricity isn't working properly. We understand the area with its unique weather conditions with hot summers and cold winters in NJ. Without reliable lighting and power for all your devices and appliances, it won't be long before a small electrical problem becomes a dangerous situation.
Air Technical Services we are proud to service homes and local businesses along the Jersey Shore and LBI region. We provided high-quality and reliable electrical services you can trust. No matter what issue you're experiencing with your home or business's electricity, we guarantee that we will quickly identify the problem and find a lasting solution.
Just give Air Technical Services a call today, tell us about the problem you're experiencing, and we will fix it fast.