Winterization Services in LBI and Surrounding NJ Areas
Reliable winterization services in Ocean County.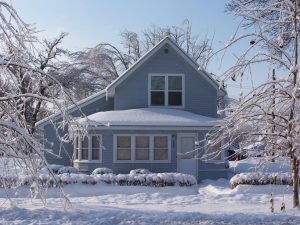 If you're looking for specialized home plumbing winterization services in the Long Beach Island area, you're in luck! Our reliable winterization services not only prepare your house, inside and out but we are also here to provide emergency service 24/7 throughout the winter .
Most owners of second or vacation homes in LBI and the Ocean County, NJ area live an hour or more away making it difficult to prepare and monitor their home throughout the winter months. Trust in the Air Tech plumbing experts to winterize your home so it stays safe while you're away. This saves you the time, money and stress of trying to schedule the time in to DIY or deal with unexpected damage that won't be discovered until spring.

Vacation Home Winterization
The best way to ensure your home is ready for winter is to trust in Air Tech to handle all the winterization preparations for you. Our team of licensed, experienced and professional New Jersey technicians specialize in all things winterization. This includes, but is not limited to: emptying the water heater, addressing plumbing-related components including the pipes, outside shower and sprinkler systems, maximizing thermostat settings, inspecting the HVAC, ensuring appliances and electricity are working, inspecting the windows, doors, etc. We'll help you take the proper precautions to prevent hefty utility bills, property damage and other issues from occurring in your vacation home.
When Should You Schedule Winterization?
Winterization should be scheduled when the house is expected to be vacant through the winter (heating season). Typically the end of October and the beginning of November are often a busy time for winterization.
Why Do You Need to Winterize Your Home?
A well thought-out winterizing strategy gives home its best chance to "weather" the New Jersey's extreme seasonal conditions. Preparing your home for vacancy not only makes it more energy efficient while you're away, but also prepares the plumbing and house so it's not affected by extreme temperatures.
Save yourself the headache of dealing with potentially expensive damage by taking the necessary steps to protect your home.
DIY Winterization Tips
Before you go, there are a few things you can do to get your home ready for Old Man Winter.
Test smoke and carbon monoxide detectors.
Install draft barriers near windows and doors.
Inspect your attic for air leaks or moisture pockets.
Ensure furnace is in good working condition (schedule your maintenance check).
Install a programmable thermostat to regulate temperatures and keep heating costs low.
Trim branches away from your house or electrical wires.
Clean out leaves and debris from gutters and downspouts.
Call an Air Technical Services Heating, Cooling and Plumbing to inspect your HVAC and prepare plumbing for the cold.

Why Choose Air Tech for Winterization Service
Whether your home is old or new, trust in the certified and knowledgeable Air Tech technicians to get the job done right the first time. Here are some of the reasons why our customers in LBI and surrounding NJ areas choose Air Tech for all their winterization needs:
Trusted since 1999!
Family owned and locally-operated
Repair, service and install all sized jobs
Winterize all sizes and types of homes
Offer 24/7 emergency service
Service residential and commercial customers
Punctual and friendly technicians
Service LBI and all of Ocean County
Call us now at (609) 494-1400 to schedule your appointment today!