LBI Gas Heating System Repair, Maintenance and Installation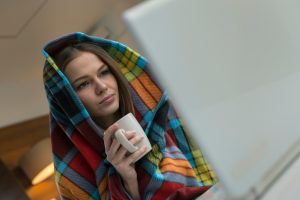 Air Tech is a local, family-owned business. We have been delivering high quality service to residents and businesses throughout LBI and surrounding New Jersey areas since 1999. If you're in need of gas heating system repair, maintenance or installation, just give us a call and we'll deliver the reliable and honest service you deserve.
The experts at Air Technical Service Heating, Cooling and Plumbing care about your comfort, especially in the winter. We provide comprehensive gas heating system services so that your house or office remains cozy all the way through winter. Our NATE-certified technicians are on hand and ready to repair, replace, maintain or install gas furnaces in LBI and Ocean County. We are glad to help our customers with whatever they may require- no job or project is too small or large for our technicians to handle.
Gas Heating System Repairs
Most homes have a gas heating system- and for excellent reasons. When it comes to dealing with our freezing winter weather in New Jersey, a natural gas heating system is ideal for comfort and efficiency. But, same as any other type of complex unit, it can malfunction. If your heating system starts to act up or you experience a decrease in performance, that's a sure sign to call on professional technicians to inspect and repair.
With a gas heating system, it's vital that you don't attempt to make any DIY repairs. It's not only dangerous, it's illegal in most jurisdictions for anyone other than a licensed professional to work on an appliance connected to a gas main. Additionally, a manufacturer may void your warranty if someone without the appropriate licensing were to work on the system.
Make the safe and right choice by calling Air Tech first.
Emergency Gas Heating System Repairs
When your heating system breaks down, it's vital to address the issue at hand as soon as possible. Especially when we're in the middle of winter, you want to avoid frozen pipes and potential unsafe conditions.
The Air Tech expert HVAC technicians are ready to service your gas heating system at any hour of any day, including weekends and holidays. Offering 24/7 emergency service, our pros are ready to handle all aspects of emergency heating system repairs in a timely manner so you can get back to a comfortable, safe environment.

Why Choose Gas Heating System Installation
If you're researching options for a new heating system installation or need to replace an older unit, fewer choices are better than a reliable natural gas heating system.
Gas heating systems have high efficiency ratings. And because natural gas is less expensive when electricity and heating oils as an energy source, consumers will save more money every time they need to turn the system on. All furnace models carried by Air Tech have attained Annual Fuel Utilization Efficiency (AFUE) ratings of at least 80%, and range as high as 90% and higher. For example, a 90% (+) AFUE rating on a gas heating system means that 90+ cents of every energy dollar is used to warm your home.
If your heating system is old, starting to wear out or show signs of inefficiency, the simplest solution is to upgrade to a modern high-efficiency gas heating system model. It's not only an effective way to save on home or business heating costs, but also improve comfort levels.

Maintenance for Your Gas Heating System
Every year, it's necessary to schedule regular inspections and maintenance for your gas heating system. Like all appliances, maintenance is necessary to ensure it works properly, efficiently and extends the lifespan of the unit. Many simple problems can be addressed and repaired through routine maintenance checks before they end up turning into bigger, expensive issues. Not only that, but it will also help to keep the unit operating safely.
We offer a maintenance plan that is designed to give your gas heating system the annual attention it needs to operate at peak level.
Rely On Air Technical Services for All Your Gas Heating System Needs
Gas heating systems are one of our specialties at Air Technical Service Heating, Cooling and Plumbing. We've been servicing, maintaining and installing them since 1999. If you have a gas heating system that requires service or you're interested in a new installation or replacement you can trust in Air Tech to get the job done right the first time.
Here's why.
Trusted since 1999
Family owned and locally-operated
Repair and service all sized jobs
Service and repair all major hot water heater makes and models
24/7 emergency service
Service residential and commercial customers
Punctual and friendly technicians
Service LBI and all of Ocean County
Call us now at (609) 494-1400 to schedule your appointment today!