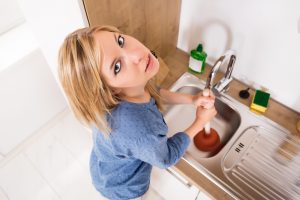 Plumbing systems are often installed and then quickly forgotten about – until they start having problems. Oftentimes, in a plumbing emergency, you don't have time to do the research you would under a normal situation.
Instead, you find yourself urgently Googling "trusted plumbing contractors near me" and hoping for the best. 
Emergency Plumbing on LBI
Well, if you live anywhere on Long Beach Island, you are in luck. Air Tech is the most trusted, reliable plumber on LBI. We offer emergency plumbing service to all LBI locations, including: 
Barnegat Light

Beach Haven

Surf City

Harvey Cedars

Ship Bottom

Long Beach Township (Loveladies, Brant Beach, Spray Beach, High Bar Harbor, Holgate)
Need Plumbing Service?
 Contact Air Tech, your local plumbing company, at 609-494-1400 for emergency repair services!
Gain a Plumbing Peace of Mind
When it comes to the plumbing system in your home or business, it's common to put it out of mind – that is, until something goes wrong. Then, suddenly, it becomes the most important thing of the moment. It's only human nature: "out of sight, out of mind." 
Your plumbing system needs more attention than that. Take your kitchen sink for example. It may be slow to drain, or even partially clogged. But you don't think about calling in the local plumbing contractors until the sink starts to smell up the whole house, or worse, won't drain at all. 
No problem. At Air Tech, our plumbing experts can empathize. We've seen it all. 
Don't worry, it's not your job to worry about plumbing, it's ours! That's the reason we're here: to help you with all your plumbing woes. 
Number One Tip to Prevent Clogs: Clean Drain Lines Regularly
To help our customers, the Air Tech plumbers want to share the secret to preventing plumbing problems. It doesn't matter whether you rent or own a home or business in New Jersey, this number one maintenance tip can help to prevent much bigger (messier) problems in the future. 
"Out of sight, out of mind" is one thing. "Peace of mind" is another whole other ball game.
The best ways to prevent plumbing problems is to clean your drain lines annually. Drain cleaning is an important part of maintaining the health of your plumbing system, yet, it's often neglected. Even if you don't notice any signs of clogs, preventative cleaning can prevent major blockages and maintain the efficiency of your system. 
Now, that's a sweet peace of mind!
Find Plumbing Contractors Monmouth and Ocean County, NJ
Do you have any questions or concerns about your plumbing system? Never hesitate to reach out to your NJ plumbing contractors at Air Tech to discuss any issues that you have regarding the plumbing in your home or business. Our trusted technicians contractors provide, plumbing, heating and cooling services for residents and commercial customers throughout Monmouth and Ocean County, NJ. 
Read More: 5 Sneaky Tips to Avoid Emergency Plumber Repair Service
As a local, family-owned company we know how important quality customer service and dependability is to our customers, which is why we offer competitive, flat-rate pricing and warranty-backed repairs. 
Our Ship Bottom office is conveniently located on the Causeway, allowing for quick response time to customers' needs throughout Long Beach Island and Ocean County, NJ. Review our service area and contact Air Tech to find out more about our home AC repair services. Contract or to schedule a consultation appointment today.