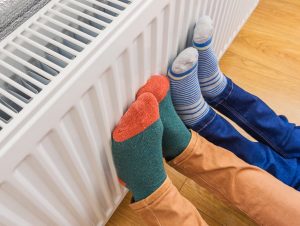 If you struggle to save energy in the winter, you're not alone. But, what if we told you that supporting a clean environment and reducing utility costs is actually easier than you think? The heating contractors at Air Tech have the inside scoop on how New Jersey homeowners can keep expenses down and comfort levels up. 
Air Tech Heating Contractors Share The Best Energy Efficiency Tips
So, you want to save money on utility costs and do your part to conserve energy? These seven simple energy efficient tips can really make a huge difference. 
1. Get a Handle on Energy Usage
Knowledge is power. First, find out how much energy you're actually using and where you can save by conducting a home energy audit. A professional contractor can help reveal problem areas where you may be losing energy. If you'd rather DIY, the U.S. Department of Energy has put together an easy step-by-step guide. From locating air leaks to inspecting heating and cooling equipment, a self assessment is a good place to start.  
Related: 4 Heating and Cooling Tips the EPA Wants You to Use Now
2. Leverage Your Windows
If you're not using your windows to your advantage in the winter, you're missing a big opportunity. For example, during the cold, NJ winters, keep shades and curtains OPEN during the day to let sunshine inside and provide natural heat. At sunset, close all window coverings to minimize heat loss. 
3. Close the Gaps
Stop the drafts!  No matter how efficient your heating system is, if your home is not properly sealed and insulated, you will not be as comfortable and your system will have to work harder to get the job done. Find and seal any air leaks around windows and doors (also inspect chimneys, air ducts and any exposed areas around recessed lights, vents, etc). This will not only help you save on heating costs, it will make your home a much more comfortable environment.
4. Bundle Up
Seriously, put on a sweater. Layer your clothes to keep you warm on the coldest days, without needing to crank up the heat. In your quest for coziness, you may also want to check out a new pair of fuzzy socks for the family. 
5. Cook and Clean Strategically
Don't overlook the obvious: your oven, dishwasher and dryer are all huge sources of heat. Whenever possible, run these appliances at a time when you actually need to produce that extra heat. 
6. Reverse Fans
Most people think of ceiling fans as a summer essential to cool down a hot room and improve circulation. However, most ceiling fans also feature the option to reverse the blands which pushes warm air trapped near the ceiling down and improves overall comfort. In the winter, set the ceiling fan blades to turn clockwise. In the summer, set the blades to turn counter-clockwise.
Service Your Heating System
The average household spends more than $2,200 a year on energy bills, with nearly half of this going to heating and cooling costs. Considering that dirt and neglect are the top causes of heating and cooling system inefficiency and failure, maintenance is essential. Proper maintenance by heating contractors is one of the most important ways to ensure your HVAC system keeps operating at peak efficiency and prevents future problems. 
Related: HVAC Preventative Maintenance Checklist
Heating Contractors in NJ
At Air Tech, our experienced heating contractors are experts in heating and air conditioning maintenance, repair and installation. Our team has been helping residents and businesses throughout New Jersey with their heating and cooling needs since 1999. As a local, family-owned company, we know the importance of quality customer service and dependability to our customers. That's why we offer competitive, flat-rate pricing and warranty-backed repairs. 
Start saving today. Contact Air Tech, your local heating contractors, at 609-494-1400 for all heating related services!