At Air Technical Services, we use state of the art air filtration systems from AIR KNIGHT.
Improve the air quality in your home with AIR KNIGHT's indoor air quality products designed to improve the breathability of your indoor air dramatically.
The Air Knight IPG Air Purification System uses a unique new indoor air quality process to naturally generate ionic oxidizers that proactively seek out and purify pollutants in the air AND on surfaces.
Schedule an appointment to see how we can improve the air quality in your home.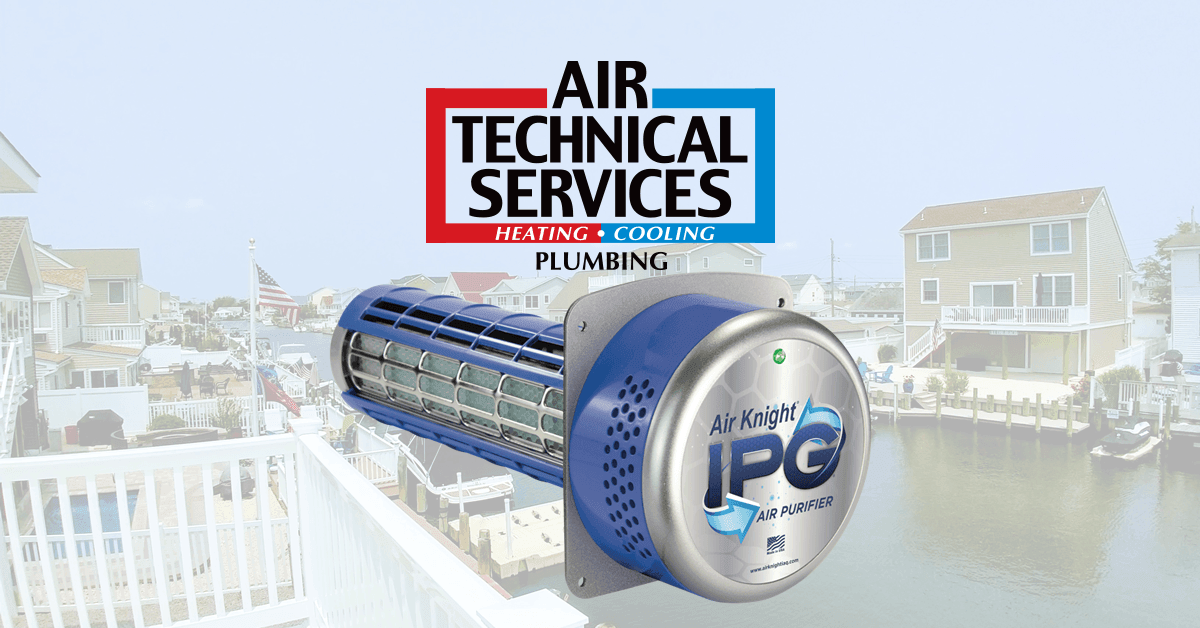 The Air Knight IPG Air Purification System uses a unique bi-polar ionization system providing your air with both positive AND negative ion technology that encourages particles in the air to gather together, making even your existing air filter system better and more efficient than before.
Here are some of the benefits of UV Lamps …
Health: 50% of illnesses (such as colds and flu, allergies and asthma) are caused or aggravated by mold, mildew, bacteria, and fungi, according to the American College of Allergists.
Comfort: You can enjoy a home free of odors that are caused by the growth of mold and mildew in your heating and cooling system.
Equipment Protection: Mold and mildew can accumulate on your heating and cooling system making it work harder and longer. This can lead to untimely repairs as well as the need to replace your system long before you should have to.
Energy Savings: A Whole-Home UV Germicidal Lamp saves you money on your utility bills by allowing your home comfort system to run less often, for shorter periods of time and at peak efficiency.
FILTRATION
Remove symptom causing dust, pollen, mold, and dander, as air circulates through your central air system.
PURIFICATION
Active air purification uses ionic air scrubbers to neutralize indoor pollutants in the air, surfaces, and wherever air goes.
MAINTENANCE
Germicidal UV lights work with filtration by reducing biological contaminants 24/7. Even when your HVAC system isn't running.