Once winter arrives in New Jersey, homeowners will be quickly reaching for their thermostat, to go from chilly to toasty as soon as possible. But, what if the heat is not working in the house? There is nothing worse than waking up to a nip in the air in the middle of the night.
It's one thing if you just need to add another blanket. It's a whole different story when your furnace is on the fritz and are facing potential freezing issues in your own home. Thankfully, there are a number of things you can look for before calling for heating repairs.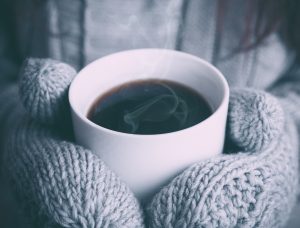 Simple Fixes You Can Do Yourself Before Calling For Service Help
At Air Tech, we get a lot of calls about the heat not working in the house in the winter months. Why does this happen? A lot of times, it's a simple fix homeowners can do themselves. Sometimes, fixing the problem requires the services of a certified technician. Here's how to know the difference.
Below we'll cover four common home heating culprits and how you can troubleshoot them before calling a repairman.
1. Check the Thermostat
Before assuming that you're facing a furnace breakdown, do some investigating by checking the thermostat to ensure it's actually communicating with the furnace. Thermostats, especially programmable and "smart" versions, can be complicated.
First, check that the switch reads "Heat" rather than "Cool." Sounds silly. But, you never know; perhaps someone bumped the switch or a curious child fiddled with the thermostat.

Double check the battery and that the thermostat is displaying the right time. If the battery is running out, chances are your pre-programmed settings will become obsolete and the thermostat will end up going back to the default settings.

Make sure the thermostat is firmly attached to the wall and no wires have come loose.

Compare thermostat reading to room temperatures. Turn the temp up about five degrees and see if the furnace kicks on.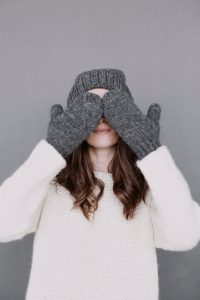 2. Check the Switch
There's a chance that the furnace switch or circuit breaker for the furnace has been turned off. This simple fix happens more than many realize. Make sure all power is a go before calling in for repairs.
3. Change the Filter
You've probably heard before that a clogged filter can restrict airflow and decrease the energy efficiency of a furnace. But did you know that it can also cause your furnace to turn off? If a filter gets too dirty, the heat exchanger can end up overheating. So, if your blower is running, but heat is not working in the house, replace the filter first.
4. Look for Restrictions
Take a walk around the inside and outside of your house for anything potentially blocking the intake or exhaust vents. Ensure rugs, furniture and window dressings are cleared away and check for any ice build-up around pipes.
Heat Still Not Working in the House? Call In For Dependable Service Repairs
Furnace equipment is complicated. If you live in the Ocean County area and your heat is not working in the house, Air Tech is more than happy to come out and diagnose the problem. As a reminder, we also offer convenient winterization to help you prepare your home for winter and concierge house watch services for those who may not live nearby or are away on vacation.  
Just get in touch or call 609-494-1400 to talk to a friendly Air Tech heating service expert.