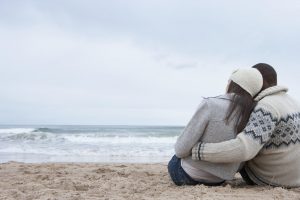 Summer is over and the cool autumn breezes are rolling in, which means it's time to begin winterizing your LBI rental home. As the leading home winterization company in LBI and surrounding New Jersey areas, we'll help you prepare your home for the cold days ahead.
Even the savviest property owners need a little help from time to time—especially for a rental property, vacation home or second home. To help you prepare your home to "weather" the New Jersey winters, the winterization and house watch experts at Air Tech have you covered year round.
What is home winterization in New Jersey? And why do I need it?
Home winterization involves preparing a rental home or vacation home to be vacant for long periods of time. By taking the proper preventive steps in the Fall, New Jersey homeowners can prevent serious damage while the house is empty over the winter. 
When is the best time to winterize my home?
The best time to winterize your LBI home is before the winter season sets in. Fall is the perfect time to prepare your home. Winterization will make it safer and more energy efficient when no one is home. 
How can winterization benefit my home?
A large part of winterization includes safeguarding your home against the cold. Winterization can also help to prevent unexpected problems and safeguard from potential disasters. Taking these steps to protect you home can help you save big on utility bills and prevent costly repairs. 
What does home winterization include? 
Winterization includes preparing the household plumbing for freezing temperatures to prevent frozen or burst pipes, insulating walls, weather-proofing the exterior, tuning up the HVAC systems, preparing landscape, gutters and much more.
Read More: DIY Winterization Tips>> 
Home winterization is typically a one-shot deal performed in the Fall for vacant homes. But, what if you plan to rent your vacation home out on occasion during the winter?
What is a partial winterization?
If you're looking for home winterization companies in LBI who can help you host another season of tenants, look no further. Although high season might be the warm summer months, plenty of vacationers are still looking for a place nearby to get away during the winter months. 
In this case, you won't need to do a full home winterization, but could benefit from concierge services to ensure your home is taken care of at regular intervals. From inspecting plumbing fixtures to preventing frozen pipes to checking the hot water heater for leaks, house watch services provide the ultimate solution while you're away. So, before you leave your LBI home during the coming winter season, read more about Air Tech's House Watch Services.
Home Winterization Companies Near Me: LBI, New Jersey
If you need a trusted home winterization company for your LBI, NJ home, Air Tech offers reliable services for your home's water heater, plumbing, HVAC, electricity, appliances, windows and more!
As a local, family-owned company in Long Beach Island, we know the importance of quality customer service and dependability, even our customers are not at home. That's why we offer competitive, flat-rate pricing and warranty-backed repairs. Call us at 609-494-1400 to discuss winterizing your LBI property.