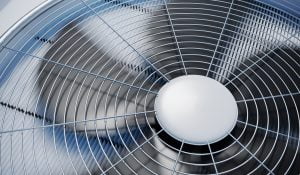 2020 is right around the corner which means we're already starting to notice the impact made by the R22 phase out. What exactly does the R22 phase out entail? Who is affected? When is it going to happen? Is this a DIY project or does a professional need to handle it? These are all good questions.
Don't worry. We're here to help you through all the details. Below are a few answers to commonly asked questions about the upcoming R22 phase out.
R22 Phase Out Details
According to The U.S. Environmental Protection Agency (EPA), R22 becomes illegal in the United States as of January 1, 2020. After this date, R22 cannot be manufactured within in the U.S., nor can it be imported. Some customers may continue to use their systems after January 1, 2020 and get as much performance out of their current systems as possible. But, your air conditioner requires a repair using new R22 after this date, the entire system will need to be replaced.
That means that this is the last summer residents can utilize R22 for their air conditioners.
Also note that leading up to January 1, 2020, production is scaling down rapidly. R22 production in 2019 is less than 8% of total volume in 2013. As a result of the scarce supply, any repairs or maintenance performed this summer will be subject to skyrocketing prices.
How to Handle the R22 Phase Out
It's official. Refrigerant prices are soaring and will soon be obsolete. As a NJ homeowner, that means it's time to seriously start thinking about your options. Consider replacing your air conditioner this summer if:
Your AC currently operates on R22.

AC is at least 10 years old.

You've been experiencing consistent cooling issues.

Energy bills are on the rise over last year.

You find yourself calling in for repairs more often than usual.
The optimal choice, although it tends to be the one many residents dread, is to invest in a new, system this summer. Afterall, a new AC isn't only more environmentally-friendly, it's also more efficient, saving you big on cooling costs. Replacing your unit this summer will provide the most reliability, efficiency and cost predictability.
Unfortunately, transitioning from R22 to another refrigerant is not a simple swap. Your entire unit will need to be replaced. This is not a DIY project. Trust in a trained professional to handle the details and install a new R410A air conditioner in your home or business..
Replacing Your Air Conditioner
The 2020 R22 phase out deadline is approaching fast. Now is the time to start researching your options so you're fully prepared to make a decision on the future of your HVAC system. Not sure where to start? Air Tech has all the information you need to make the best choice for your home.
Our Ship Bottom office is conveniently located on the Causeway, allowing for quick response time to customers' needs throughout Long Beach Island and Ocean County, NJ. Check out our service area and contact Air Tech to schedule a consultation appointment today.
HVAC Repair Free Estimate by Air Tech