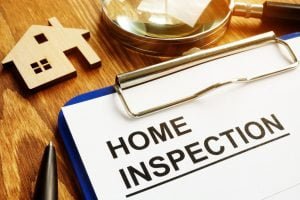 If you're in the market for a new home, obtaining a home inspection is a crucial part of the process. Home inspection companies perform a thorough diagnosis and troubleshoot problems that might otherwise go unnoticed in the home buying process. But general inspectors are just that, general. Smart buyers also schedule a separate HVAC inspection, making sure they have full knowledge in the negotiating process. 
Read on to find out more about why it's important to reach out to HVAC home inspection companies to schedule air conditioning, heating system and plumbing inspections in NJ before you buy. 
Buying a New Home in NJ?
Contact Air Tech at 609-494-1400 to schedule your home inspection today!
Scheduling Home Inspection Companies for HVAC and Plumbing
Buying a home is a major investment. Since this purchase is most likely one of the biggest investments of your life, of course you want to make sure that everything is up to par by scheduling a home inspection. 
Before signing, you should schedule a separate inspection for home's heating, air conditioning and plumbing systems.
Typically, the average home inspection company will only turn on the furnace and air conditioner and hot water to make sure they work. However, this is not enough to ensure the home buyer gets a detailed picture of the system's overall condition. The systems may appear to be in good working order, but there could be underlying problems that only a professional HVAC inspection could catch with a comprehensive inspection.
Reducing Surprises with a Trusted HVAC Home Inspection Company
True, many properties will have imperfections, but it's up to you, the buyer, to decide how much cost (and inconvenience) you are willing to deal with. Plenty of surprise expenses arise during the homebuying process. The last thing you need is to replace a furnace or air conditioner right after you buy your home. 
While poor inspection results are never welcome news, it's important to keep in mind that negative results don't have to be a deal-breaker. HVAC home inspection companies can provide insight on whether the home's HVAC and plumbing systems are in good working order. If they're not, the detailed report can provide reasonable cause for requesting a home warranty, air conditioning or furnace replacement or even a price reduction.  
Read More: 3 Common Problems Found During Home Inspections >>
Home Inspection Companies in LBI and Ocean County, New Jersey
NJ home buyers should strongly consider scheduling a reliable HVAC inspection company. Before real estate negotiations are complete, arrange an inspection with a company that you trust. At Air Tech, our comprehensive home inspection services cover the plumbing system, furnace and air conditioner, giving you the assurance you need to close on your new property.
Interested in learning more? 
Air Tech is one of the most referred home inspection companies in Ocean County, New Jersey. Certified, insured and bonded, we have a strong commitment to quality workmanship under all circumstances, regardless of the challenge. 
Call our heating, cooling and plumbing professionals at 609-494-1400 to find out more about our home inspection services in the LBI and Ocean County area. From HVAC inspections to sewer camera inspections, get the insight you need before you buy.